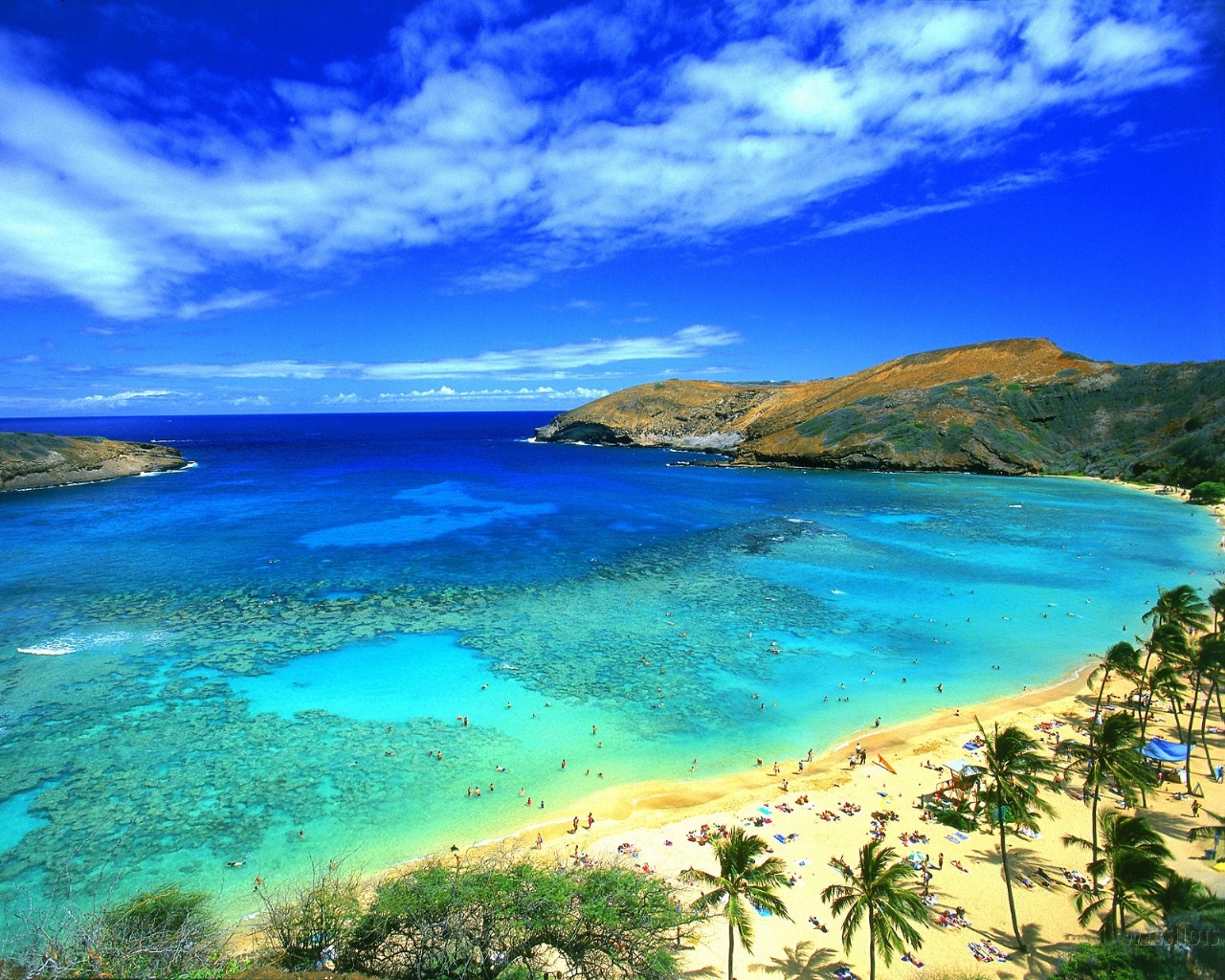 Located in the middle of the northern Pacific, the islands of Hawaii pay a high price to import energy. Imported oil has been the primary fuel, not only for transportation, but for generating electricity in the Hawaiian Islands.
According to Wallace Ishibashi, co-chair of the Geothermal Working Group, the main island of Hawaii spends over a billion dollars to import oil to meet the islands energy demands, every year. However, this could be radically different. The Hawaiian islands have huge potential for renewable energy sources, like wind, solar and geothermal.
The Hawaiian islands are located in a very volcanically active area, so the potential of geothermal energy alone would be enough to power the whole of Hawaii. Demand for power on Hawai'i Island ranges between 90 megawatts (MW) and 185 MW. In its report, the Geothermal Working Group estimates Hawai'i Island's geothermal resources have the capacity to produce between 500 MW and 700 MW of electrical power.
Currently the islands have one geothermal power plant up and running. The 30-MW capacity Puna geothermal plant in the island's East Rift Zone has been producing between 25 and 30 MW of nearly-zero-emissions baseload electricity for Hawaii Electric Light Company (HELCO) since 1993.
On December 30, 2011, the Hawaii Public Utilities Commission approved a renegotiated power purchasing agreement (PPA) between Puna Geothermal Ventures and HELCO that reduces the rates paid by HELCO for an additional 8 MW of geothermal power being readied to come on-line this month, according to a Pacific Business News report.
According to Hawaii County's Mayor, the islands are committed to being 100 percent renewable. So I think it won't take long for Hawaii to become one of the first 'nations' to be 100% renewable.
Ofcourse, we will keep you updated about any progress, so please stay in touch by RSS or Twitter to see more green news, here on Tomorrow is Greener.
Source: Clean Technica