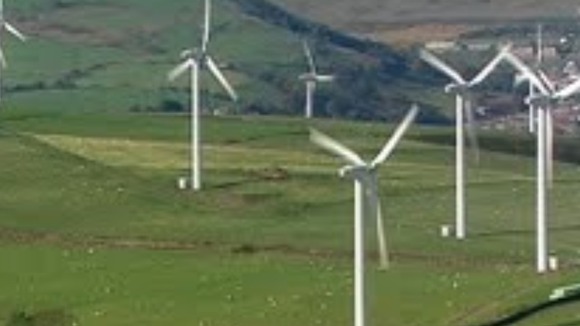 The UK Government has approved plans for 76 wind turbines on Pen Y Cymoedd development in south Wales. This wind farm will be the largest onshore wind farm in England and Wales. With 76 turbines, the Pen Y Cymoedd development is expected to produce 299 MW of energy by 2016. This will be enough to power 206,000 homes a year.
According to energy minister Charles Hendry the project would have a positive economic impact on the community while moving the country away from fossil fuels.
The energy minister states that onshore wind energy will play an important role in enhancing the nations energy security. It is the cheapest form of renewable energy and reduces UK's reliance on foreign fuel.
"This project in south Wales will generate vast amounts of homegrown renewable electricity and provide a significant benefits package for the local community," Hendry said in a press release.
Vattenfall, the developer behind the project, has said the project could be worth more than £1bn to the economy and has promised benefits to the community including a trust fund worth £1.8m a year. The company has also promised £3m for habitat management, the creation of an off-site Honey Buzzard habitat, and £350,000 for a cycle route.