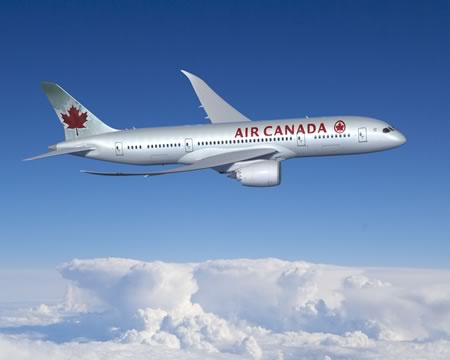 The airline industry is heavily investigated the possibilities to fly their planes on alternative fuels. Alaska Airline, for example, already did some test flights with a mix of 20% biofuel, and now it seems even more airlines are joining Alaska Airline in biofuel flights. Air Canada recently made a test-flight using 50% biofuel, made from cooking oil.
With this test-flight the airline is hoping to cut emissions. Before the test-flight went on its way Air Canada wrote the following:
"Flight AC991 from Toronto to Mexico City is expected to generate at least 40 per cent fewer emissions by using jet fuel derived from recycled cooking oil and through other fuel-saving measures, making it the most environmentally-friendly flight ever flown by Air Canada. The flight is supported by Airbus and is part of an environmental demonstration by the International Civil Aviation Organization (ICAO) to coincide with the Rio +20 United Nations Conference on Sustainable Development."
The test-flight was, as far I know, a major success.